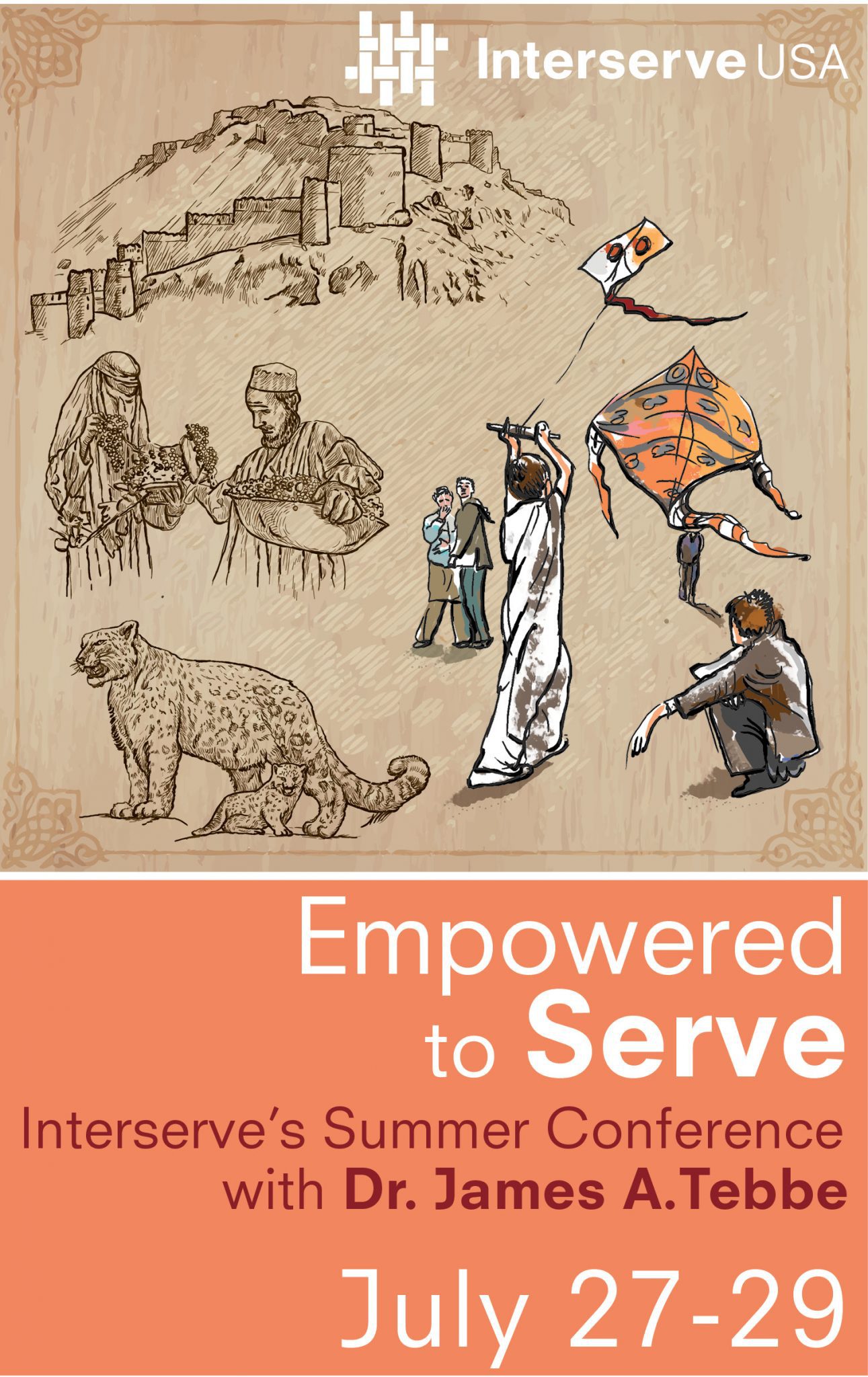 Interserve's summer conference, July 27-29 at Camp Pinnacle
Empowered to Serve
Join us for a special weekend with Dr. James A. Tebbe, Rector of Forman Christian College in South Asia. Dr. Tebbe has served as International Director for Interserve as well as Director of Intervarsity's Urbana conference. Prior to that, he worked for twenty-five years in South Asia and the Middle East.
He has master's degrees from Gordon-Conwell Theological Seminary and Princeton University as well as a PhD in Comparative Religion from St. John's Nottingham (UK).
Conference Topics
Dr. Tebbe will be giving four talks:
Redrawing Your Map takes us through Acts 10:9-23  How do we need to change for God to use us in cross-cultural ministry?
Sacrifice: Wasteful or Worthwhile Looking at Mark 14:3-9, we'll ask "What makes our sacrifice in ministry worth it?"
Standing Firm: Rules for Kite Fighting  What does Eph. 6:10-20 teach about spiritual warfare in ministry?
Stooping to Conquer or Servant Leadership?  Plumbing Philippians 2:1-11, we'll explore the nature of the incarnation and how it affects us as we lead in ministry.
Plus a partner-led session on serving refugees in Europe and two workshops on BAM: "Righteous Business?" and "The Steward Investor."
As an added bonus, Dr. Patrick Krayer, Executive Director of InterserveUSA, is coming to share news from across the world and an update on Interserve's current priorities.
Location
Camp Pinnacle is located 20 miles west of Albany, New York. Check-in will begin at 4 pm on Friday, July 27. The program will begin with dinner at 5:45 pm and continue through Sunday lunch. Registration for Saturday only is also available.
The weekend includes all meals and lodging plus a program for children. For prices, click through to the registration page.